What if I said you are working more hours just for the privilege of going to work?
If you commute into an office or have pets, or just even if you're female, I'd wager a bet that this statement is true.
Not only is it true, if you stand back and take a look at it you'll probably start wondering if it's flat out ridiculous.

"Normal is getting dressed in clothes that you buy for work and driving through traffic in a car that you are still paying for – in order to get the job you need to pay for the clothes and the car, and the house you leave vacant all day so you can afford to live in it."
– Ellen Goodman
Anyone else feeling a little craziness about this kind of 'normal'? Well financial freedom seekers, all is not lost!
In this post, we're going to find out exactly how much money working from home can save you and how quickly those extra dollars can mount up. We all know that cutting expenses and saving income is a critical step in becoming financially free. Here's a different take on how you can save money faster, and use it to crank up your financial freedom plans.
The true cost of work
How much does it cost you to go to work each week?
The answer to that is going to be different for everyone based on where you live, where you work, and your situation at home. So we'll take our household as an example that you can use to do the math for yourself. In this real life example is me – a former urban dweller living in a capital city of Australia. I had a car, two dogs and no kids. I commuted into the city to work five days a week spending about 1 hour 10 minutes one way. Here is what it cost me to go to work:
Weekly cost of going to work
Most of the expense items in this table below, like doggy day care, train fares, lunches and coffees were real expenses over an average work week for me. Other things like clothing, shoes and work events are estimates. The cost of cosmetics is taken from this 2017 study, so its probably a bit conservative 4 years later. But then again my spend on make up would not be high among peers.
| | |
| --- | --- |
| Expense item | Weekly cost |
| Train fare** | $54.00 |
| Work suits** | $35.00 |
| Heels** | $25.00 |
| Cosmetics* | $70.00 |
| Lunches** | $20.00 |
| Work events** | $10.00 |
| Coffee** | $25.00 |
| Vitamins* | $5.00 |
| GP visits** | $5.00 |
| Doggy daycare** | $120.00 |
| TOTAL | $369.00 |
My weekly cost of work
In the table I've double starred ** the expenses I straight out avoided by working from home during 2020…
…and single starred * the expenses I reduced by working from home.
The truth is that by working from home I didn't need to catch the train each day (leaving my expensive car at the station). And because I wasn't jammed like a sardine into a metal test tube hurtling along a steal track for 90 minutes a day, I didn't end up with half the viral infections I normally would. Avoiding the GP saves dosh y'all.
Working from home, I wasn't tempted to buy lunch once a week or go on a daily coffee run with my colleagues. I wasn't morally obligated to join in on after work drinks where I would inevitably end up shouting a round or two. Nor did I need to front up in suits each day or wear out my shoe collection traipsing endless city blocks from the train to the office.
$20,000 pay rise not on the cards? Just work from home
Over the course of a year, working from home saved me around $15,000.
An unexpected bonus during an otherwise sh*tty 2020.
That's net savings peeps. Now think about the equivalent pay rise you'd need to be in the same financial position at the end of the year.
Depending on pay scale and tax rate, to be $15,000 better off, I would have needed a $20,000 pay rise. That's based on an average middle income tax rate of around 30%.
What are the chances of walking into your bosses' office and then walking out with a $20,000 p/a pay rise?
If you're renting and trying to save up big for a home deposit, need some cash fast for whatever reason, or just starting out on your financial freedom plan – think about this:
Instead of walking into your bosses office and trying to negotiate a pay rise, try negotiating a work from home agreement.
In all likelihood you'll end up with more coin in your pocket WITHOUT all the extra expectations that a pay rise would bring.
Now granted, not all jobs can be remote but from my experience, even if it's a couple of days a week, if you can wangle it the savings are worth it. Perhaps you are thinking 'that's all good but there are also extra costs to work from home'. And you'd be right. You can expect your water and your power bill to go up. But these are tax deductible. And you'd be getting better value for money from your rent or mortgage each day. 🙂
Work from home part time for the same money
Equally, if you want to move to part time work but think you can't afford the drop in pay, consider approaching the problem with an 'out of the box' solution – work from home! By way of example, if my wage was $55.00 per hour gross, that means I was working nearly a whole day a week just for the privilege of going to work!
Think about what that means for a minute…If you could work entirely from home, you'd be able to work a day less per week and still be in the same financial position!
What the…?
You'd be buying back a day of your life every week just by working remotely. And that's not the only time you'd save. For me I had 2 hours and 20 minutes extra in my day each day just by avoiding the daily commute. That's an extra 11 hours of 'me time' each week! Yay… 🙂
Work from home opportunities
I hope this post has given you food for thought on the different opportunities that are out there now to work from home, save money, improve your lifestyle and take a step closer to winning your own financial freedom. And there are tonnes of work from home opportunities. If you want to be employed by someone else a search on Australia's biggest job search website seek.com.au revealed 27,983 work from home jobs found across all categories and over 16,000 on indeed.com.
And then there's remote work of the self-employed variety. Here's where the opportunities truly abound. Why? Because you're suddenly part of a global workforce sitting at home on your computer. The world of freelancing and virtual work has exploded since 2020 and it may be time to get your share of the pie.
Where to start?
Fiverr. It's a freelance services marketplace and simply the biggest and most diverse market to sell your unique skills and expertise to a global audience.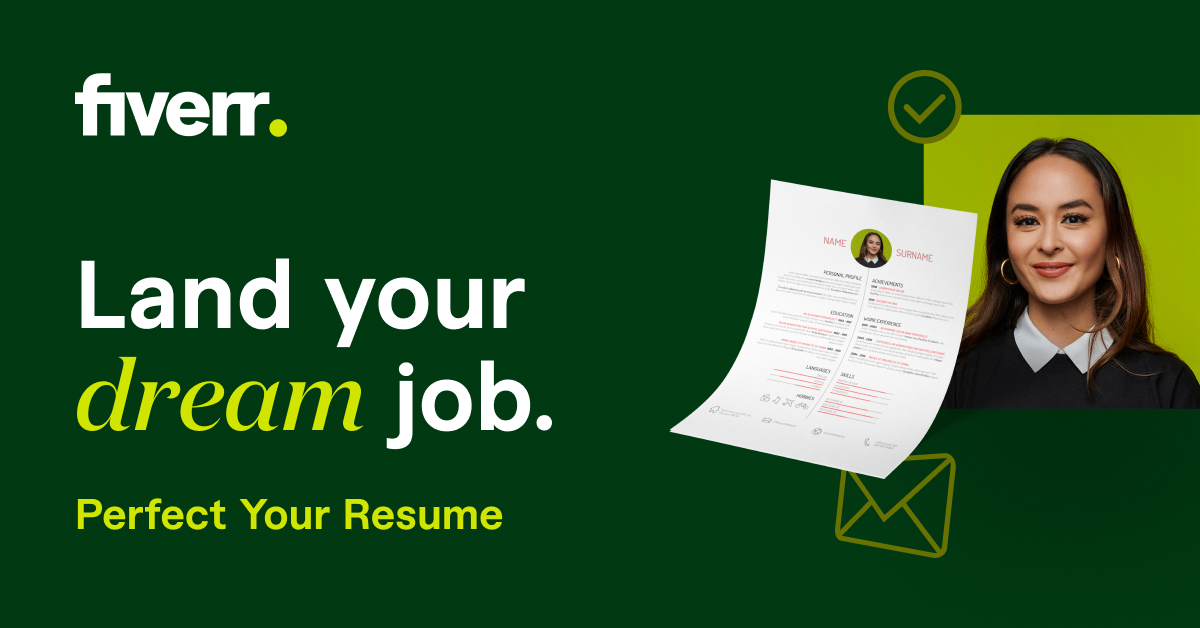 Just take a look at the good money you can earn as a social media copywriter on Fiverr:
Freelance social media jobs like this didn't even exist 5 years ago. But digital skills like these are becoming more valuable than every as more business and consumer retail moves online.
In fact, the World Economic Forum has just compiled a list of the top 10 hottest jobs of the future and 8 out of 10 of them are remote work opportunities. We'd say in a few years you'll find these kinds of jobs by advertising on global marketplaces just like Fiverr. And digital skills are just the start. There's lifestyle, business, programming and tech, graphics and design, video and animation and data jobs for the taking.
The final word – remote working can free you sooner
I'm gonna go out on a limb here and say for many of us seeking financial freedom remote work is one of the biggest opportunities to come out of 2020.
Could an army of office workers discovering the benefits of remote working explain why unfilled jobs in the US have soared to record levels this year? Maybe…
In an upcoming post I'll explore the one of the biggest benefits of remote working and working from home that no-one is really talking about – so stay tuned!
So, fast forward into the future 12 months… now that you've taken the plunge, started your remote working career and have an extra $15,000 in the bank, make sure you put it to good use! Remember cash is trash peeps!
Invest it as capital using one of these Traditional wealth building strategies or invest in learning some of these new leveraged ways to build wealth – you got it, mostly from home!
Til next post, have fun, be happy and do good!
And as always, please share the love if you appreciate the content!